FRAGMENTS if you missed it...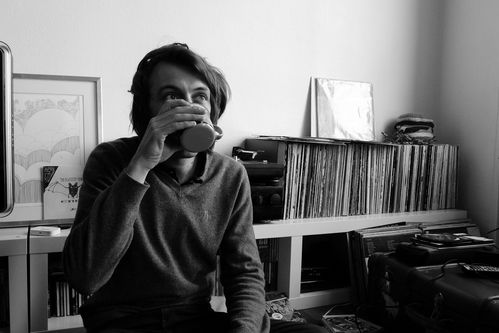 Artists are always asked some mix for radio shows, webzines... Short ones, then longer ones, then... there's always a new brief to make what finally appears to be quite the same thing. This project I've been working on for a while is different, at least to me: it's my own Yuksek mix, no one asked for it, no one is expecting it.

As i'm about to finish the "Away from the sea" tour, i wanted to make a review of all the things that happened to me last years: all the people i met, the collaborations i had the chance to do, the artists i discovered and liked....

I started with the remixes i did this 3 last years, and added to the remixes other artists and friends made of my own tracks.

Hope you enjoy it people!

1. PHOENIX - Lizstomania (Yuksek remix)
2. GOSSIP - Heavy Cross (Yuksek remix)
3. The GHOSTFACE KILLAH - Charlie Brown (Yuksek remix)
4. LADY GAGA - Paparazzi (Yuksek remix)
5. TOMMIE SPARKS - I'm a rope (Yuksek remix)
6. YUKSEK - Extraball (the Shoes remix)
7. YUKSEK - Extraball (Breakbot remix)
8. CHROMEO - Bonafied lovin' (Yuksek remix)
9. YUKSEK - So far way from the sea (the Twelves remix)
10. M83 - Graveyard girl (Yuksek remix)
11. KAISER CHIEFS - Never miss a beat (Yuksek remix)
12. The PRODIGY - Invaders must die (Yuksek remix)
13. TAHITI 80 - All around (Yuksek remix)
14. WHITE LIES - Farewell to the fairground (Yuksek remix)
15. ATHLETE - Superhuman Touch (Yuksek remix)
16. AMANDA BLANK - Shame on me (Yuksek remix)
17. PEACHES - Lose you (Yuksek & Brodinski remix)
18. YUKSEK - Tonight (the Bewitched Hands cover)
ok, I should have include Gorillaz, Shit disco, Mika, Booba... and some of my other remixes, but i'm sure you'll find a way to get it...