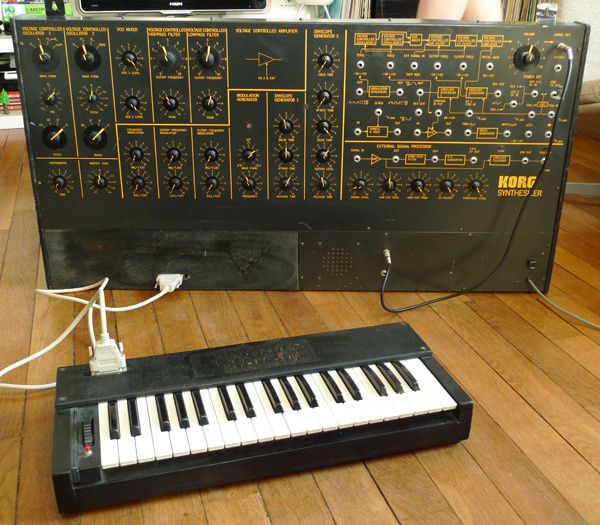 As a "own birthday present" I bought it today. Long time running after this museum piece and finally found one...
It's a MS20 blackboard edition, or big school edition, It's basically an oversized version of the MS20 (120cm / 60cm).
Korg only made 40 pieces of this synth in the 70's as a demonstration tool for synthesis education schools. Precious gem.